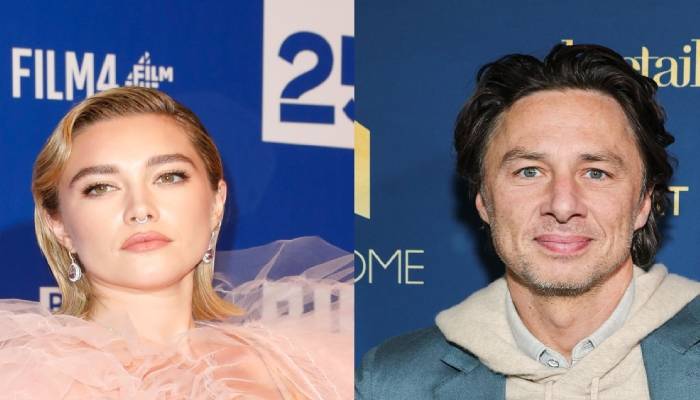 Zach Braff has recently elaborated on working experience with Florence Pugh on his new movie A Good Person.

In a new interview with The Guardian, Braff, who dated Pugh for three years, said, "I was just in awe of her."
"You can't find an actor from Meryl Streep to someone fresh out of school that doesn't think Florence is a pretty extraordinary talent," stated the 47-year-old.
Braff continued, "There's just something about her, she's got that movie star quality."
"And it's natural – she's not trained classically in any way. It's just in her blood, in her soul," he noted.
Braff pointed out that "casting Pugh alongside Morgan Freeman" was "like the great old Jedi Master Yoda [acting opposite] the young, exciting ingenue".
Recalling the time when Freeman said yes to the movie, Braff mentioned, "my phone rang, and I remember it was Florence who held it up to me because it said Morgan Freeman across the top."
"I answered it and without even saying 'Hey Zach' or anything he just said, 'I see myself on every page of the script'," added Braff.
Meanwhile, A Good Person is slated to release in UK cinemas on March 24.
Geo News