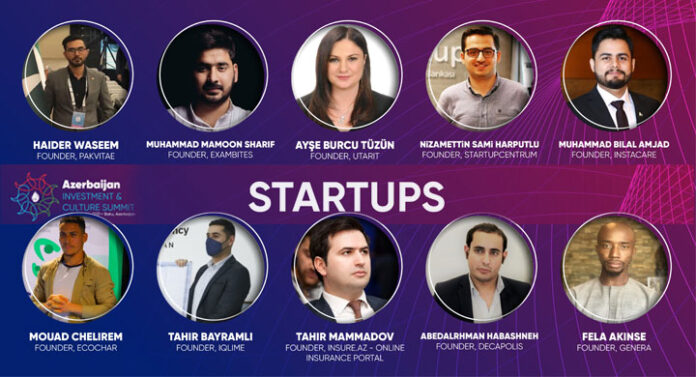 By: Asim Nawaz Abbassi /Editor
BAKU: Under the theme "Toward Enhancing Intra-OIC Investment Opportunities: Investment to Sustain Peace and Development in Karabakh", three startups from Pakistan got finalized for Azerbaijan Culture Investment Summit 2021. The fully-funded opportunity will gather founders of the selected startups at the event that will take place from 27 to 29 October, in Baku, Azerbaijan.
The Islamic Cooperation Youth Forum (ICYF) and the Small and Medium Business Development Agency (SMBDA) under the patronage of the Ministries of Economy and Culture of the Republic of Azerbaijan had invited startups to Baku for the Azerbaijan Culture Investment Summit 2021. The event will see the merging of the worlds of culture and business as we connect young businesses to the world of finance and investments.
A total of ten startups from OIC member states were selected and among them, three from Pakistan were able to get the space. Pakistani startups which got selected include PakVitae – A social enterprise with a mission to provide clean drinking water to humanity, Exam Bites – Mobile application providing a platform for learning through animations and Artificial Intelligence and Insta Care – Digitalizing the healthcare ecosystem of Pakistan to make it accessible & reliable using 4th IR Technologies.
Startups were invited and selected from the categories of Food & Agri-Tech, Green Industry, Fintech, Games and Applications, Environment & Renewable Energy, Smart Tech, Aviation & Space Tech, Logistic & Smart City. Youngsters with innovative solutions from OIC Member States and Muslim minorities in Non-OIC Countries were asked to apply for the opportunity.
The summit will see the merging of the worlds of business and culture in a one-of-a-kind 3-day event that will bring investors, startups, and high-level delegates together under one roof.
The Day Spring