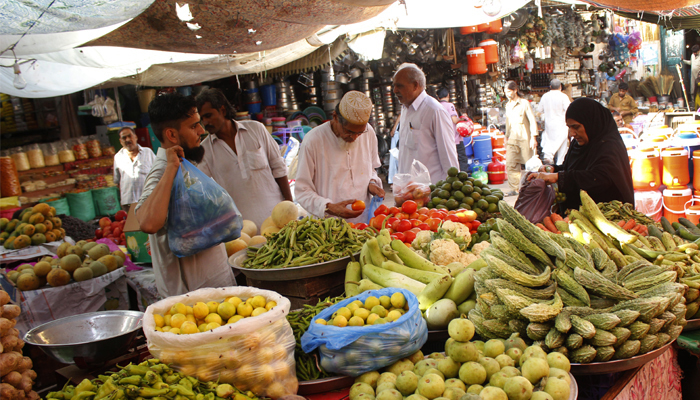 KARACHI: Prices of 29 essential items including tomatoes, mustard oil, vegetable ghee, potatoes, cooking oil, etc., rose during the week ended October 21.
Based on the Sensitive Price Index (SPI), the weekly inflation registered an increase of 1.38% for the combined income group going up from 159.26 points during the week ended October 14 to 161.46 points in the week under review.
According to the Pakistan Bureau of Statistics (PBS), prices of seven items, including chicken, wheat flour and onions declined. Meanwhile, the rates of 15 essential goods remained unchanged.
The bureau, in its weekly report, said that among food items, the price of tomatoes increased by a significant 41.63%. Meanwhile, prices of mustard oil, vegetable ghee, bread plain, potatoes and cooking oil (5 litres) recorded an increase of 2.23%, 1.91%, 1.84%, 1.57% and 1.50%.
Among non-food items, prices of diesel, petrol, LPG rose by 10.06%, 8.19% and 7.11%.
During the week under review, the price of chicken dropped by 2.45%, while the price of moong (pulse), onions and wheat flour recorded a decrease of 1.09%, 0.78% and 0.18%.
The SPI for the lowest income group increased 0.96% compared to the previous week. The index for the group stood at 171.85 points against 170.22 points in the previous week.
On a year-on-year basis, the inflation based on the SPI increased 14.48%.
The News International