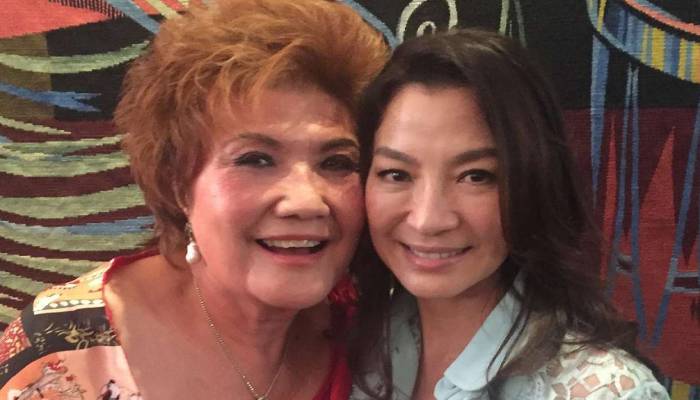 Michelle Yeoh recently spoke out that the only reason she took part in the Miss Malaysia beauty in 1983 was due to her mother.

During a latest episode of The Graham Norton Show on Friday, the Everything, Everywhere All At Once star explained how her mother was the one who "signed the contest form" to enter Michelle.
"I'm thinking, 'What on earth is she on about?'" said Michelle.
She continued, "Next thing I knew, my brother – she looped my brother into doing [the same], he was like, 'Yeah, yeah, you should try that'."
Michelle recalled how her mother "had entered" her "for Miss Malaysia".
"She actually signed the form, so technically, I'm not legit," quipped the actress.
Graham interjected and stated, "But you'd think, 'Oh, terrible thing to do', but – you won!"
Norton chimed in and said: "But you'd think, 'Oh, terrible thing to do', but – you won!"
However, Michelle remarked, "I did it to shut her up. Because she wouldn't stop about it, so we had a deal."
"If I do this, you will never do something like this again," she added.
For the unversed, Michelle's father late Yeoh Kian-teik was a politician in Malaysia. 
Geo News