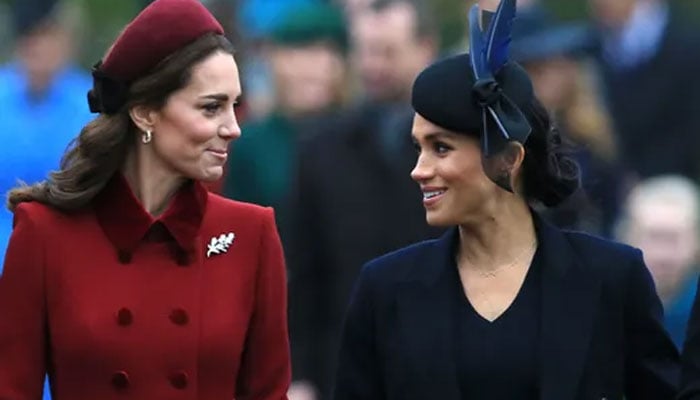 Kate Middleton and Meghan Markle are apparently working on the same cause and they proved it with their latest activities.

The Princess of Wales recently marked Mental Health Awareness Week and shared her activities on social media.
Prince William's sweetheart also shared her rare personal video message to raise awareness about mental health.
In the video, Kate Middleton says, "I've had the most inspiring morning with the Anna Freud Centre discussing all things mental health.
"It is so important that we all talk about our feelings and emotions. The good ones and the more difficult ones too, because we all have them."
She posted the video on Instagram with caption, "It was an inspiring morning at @afnccf this #MentalHealthAwarenessWeek."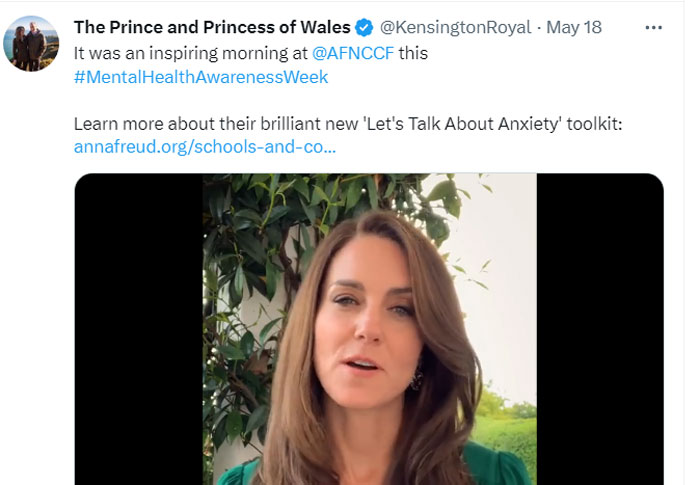 On the other hands, Meghan Markle also talked about the mental health awareness and shared post on Archewell foundation's website.
The post reads: "In recognition of Mental Health Awareness Month, Prince Harry and Meghan, The Duke and Duchess of Sussex recently visited with a local youth group, AHA! Santa Barbara, to learn firsthand about this generation's experiences with social media and societal pressures, and how it affects their mental well-being."
Meghan and Harry also engaged with youth in candid conversation, working to find solutions together.
The News International