By: Mariam Khan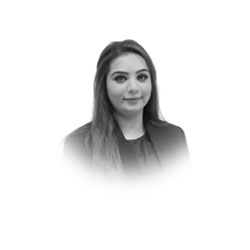 When it comes to choosing a job, everyone considers one factor, personal and professional development. While the organization wants great employee performance and high-quality work done, the employee craves development in his field of work. If an employee is not provided the opportunity to progress and see a path that leads to his development, he may believe that this job is not for him. This is the major reason of employee turnover all over the world.
Consider this scenario: you started a new job with the expectation that it will lead you up in your career plan. However, instead of all the golden ideas that you pictured in your mind, you end up working day and night, with no signs of professional development or acknowledgment. This causes a lack of motivation in employees and severely impacts the productivity of the organization.
Encouraging professional development and acknowledging your employees have a very powerful impact on the overall performance of employees. No one can stop an organization or a business from becoming the greatest among competitors if it has happy and dedicated employees who work hard for the company's development.
In today's world of unrelenting competition, great employee performance is the key factor to make any organization or business an absolute success. Professional development has a high impact on employee performance and the overall productivity of an organization.
So, how does professional development affect employee performance, and what steps can you take to improve your employee's performance?
If you want something from the employees, you offer them something in return. In their quest to stay on top of the rat race, people yearn for achievement and the opportunity to advance from their current position. We all agree that you can only perform well when you are in good health. When you're happy with the work you're doing, you bring more to the table.
Two out of every three employees will be frustrated and overworked. This is due to their dissatisfaction with their jobs and the compensation they receive. They do not put up their best effort and heart into their work. The stress of paying bills and rent is the only thing that stops them from quitting.
This isn't the best candidate for the job. You want your employee to be enthused about their job and to work in a pleasant but productive culture. If a person sees an opportunity for advancement and growth at his workplace, he will work harder to achieve it. He'll be keener to succeed now since he wants something and understands that obtaining it will require hard work.
How many of you have worked for an organization where you felt you were working way too hard and received no recognition?
We can assure you that being neglected is not a pleasant experience. It drags you down and makes it nearly impossible for you to perform at work. One of the main reasons why employees want to quit their jobs is that they are not given enough recognition for their efforts. Everyone deserves to be recognized for their efforts and rewarded for them.
Who doesn't want to hear positive feedback about his work?
Employee performance is greatly influenced by incentives and rewards. It not only drives your top talent, but it also motivates new hires to achieve more and deliver the best results.
After working for a company for at least a year, a person may begin to question, "What's Next?" He needs to know where this job is taking him. Will he get promoted soon, or will he remain in the same position indefinitely?
He wants to see that he is putting his time and effort in the proper spot and that he is receiving an upgrade. He will not devote his full attention if he does not perceive a path leading somewhere. He won't be motivated to work for the company for any other reason. In fact, he may get resentful of the company for wasting his time. What you need to do is reassure him that if he works hard, he will be rewarded. It could be a pay boost, a promotion, or an appreciation note.
Rewarding workers for doing a better job isn't a new strategy. A child craves candy, and hence he does his homework quickly to get it. Professional growth and career opportunities, on the other hand, are what an employee requires.
So, what strategies can you take to boost employee productivity?
You don't have to reward each employee with a raise or a bonus every time they perform well. Motivate your employees based on their needs. Someone may prefer public recognition, while another may prefer a little more control and a thank you. Begin to value their ideas. Saying something as simple as "you've been doing a brilliant job recently" can do the trick.
If you want that your employees perform good work, you must provide them with a reason to do so. Give them the opportunity to work on their personal development first, and only then will they be able to contribute to the growth of your organization.
Employers who recognize the true value of professional development, culture, innovation, and creativity also acknowledge the importance of training their workforce on a continuous basis. These companies will be better able to adapt to the rapidly evolving demands of today's workplace.
The writer is a Global HR Consultant and can be reached at [email protected]
The Day Spring