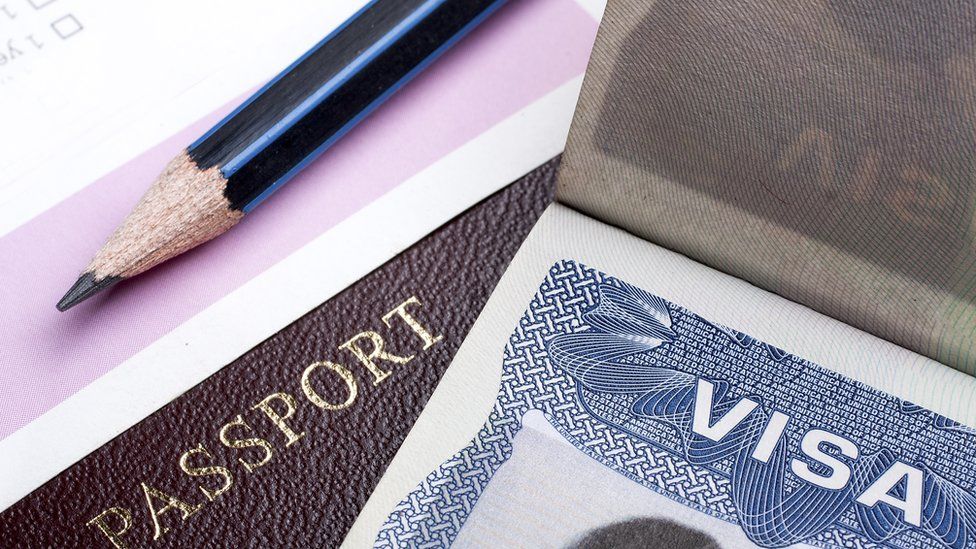 By John Campbell
BBC News NI economics and business editor
Northern Ireland is experiencing a significant rise in migration from India due to post-Brexit rule changes, an Ulster University economist's analysis suggests.
UK law now makes it harder for EU nationals to move for low-paid work.
However, liberalisation of the visa system for high-skilled and medical workers is attracting more workers from India and other Asian countries.
Economist Mark Magill analysed national insurance registrations.
This is one way to estimate migration flows.
They show that in 2022/23, people from India accounted for the largest share of migrant national insurance registrations in Northern Ireland.
There were 3,732 registrations from Indian nationals followed by people from the Republic of Ireland (2,079) and Ukraine (1,569).
Mr Magill said that there have been more registrations from India in the past two years, than in the previous 15 years combined.
He added that the top 10 list of registrations by country this year "bears little resemblance" to the list in 2015/16.
In 2015/16, India was the only non-EU country in the top 10 with 225 registrations.
By 2022/23, the only EU countries in the top 10 were Ireland and Bulgaria.
Migration rules for Irish citizens have not been changed by Brexit due to a longstanding bilateral arrangement between the UK and Ireland known as the Common Travel Area.
Mr Magill said that since 2015/16, the EU (excluding Ireland) has decreased as a share of total new national insurance registrations in Northern Ireland from 77% to 8%.
Whereas the rest of the world has increased from 12% to 78%.
Previously, it was reported that 2021 registrations by migrants to Northern Ireland fell to very low levels due to the coronavirus pandemic.
As registrations bounced back in 2022, they showed a significant change in composition, with the majority of the approximately 11,000 registrations coming from non-EU people.
BBC